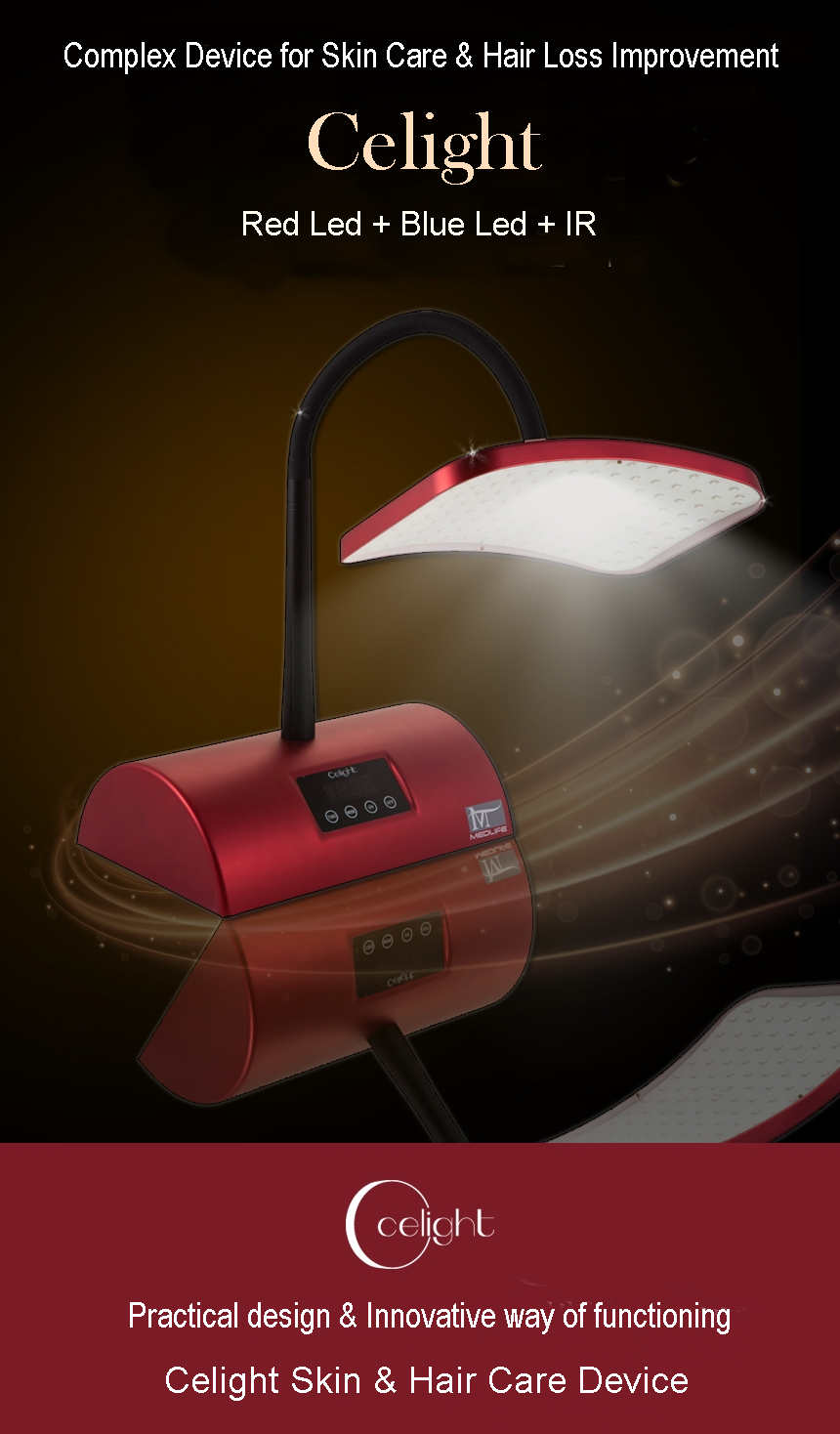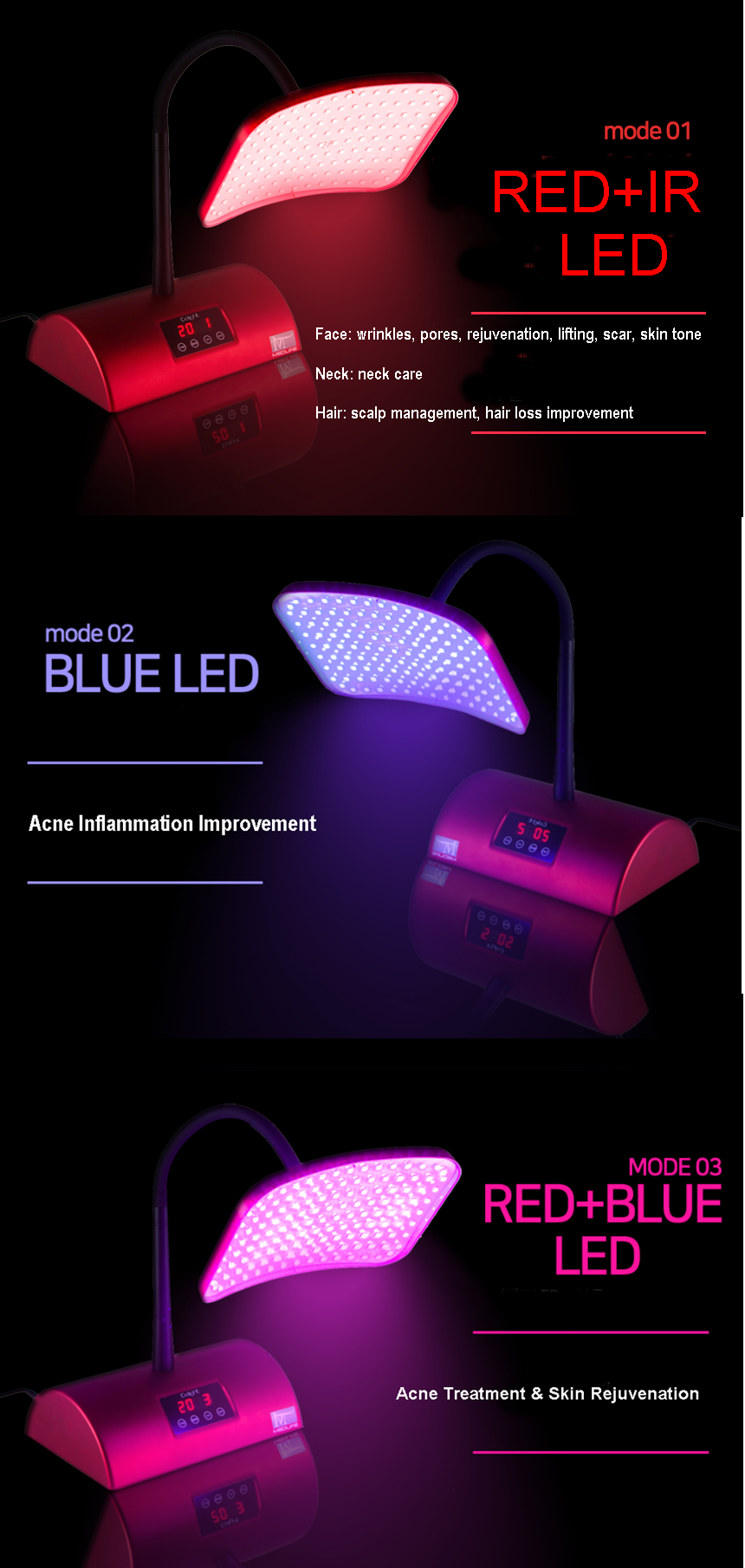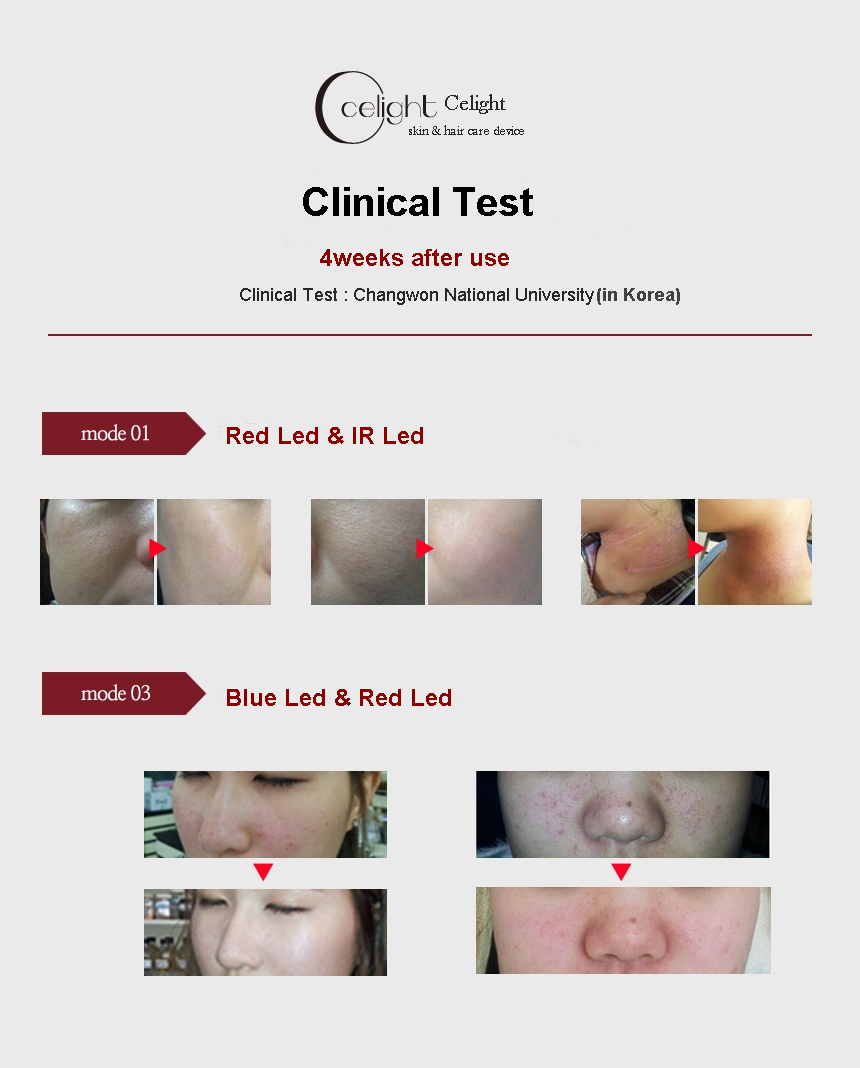 Celight
Complex Device for Skin Care & Hair Loss Care
[ Product Introduction ]
*
"Celight Skin Care & Hair loss Care Device"
is a self skin care device, using the wavelength used mostly at skin care clinics and dermatology, made for anyone to use easily at home.
* Distinctive Features
- Applicable to face and neck at the same time
- Enhanced ease-of-use: Simply lie down below the product for 20 minutes or sleep there for
skin care.
Use a timer when you go to sleep under the product.
- Applicable to all skin types
- No pain. No side-effect
- No other consumables are necessary
- Semi-permanent service life
* Competitiveness
- Multi-wavelengths: 635nm(RED LED) + 415nm(BLUE LED) + 850nm(IR LED)
- Effective care results through light energy obtained from 408 LED sources
- Medlife's skin care device offers a wider area for light energy to radiate, which can be
applied to the entire face, entire neck area, and other areas you desire.
- Use a flexible gooseneck arm to easily adjust the angle and direction as desired.
- Power-saving effect through high brightness LED and semi-permanent service life.
* Recommended: Skin care shop, home care, clinics, spa




[ Product Features: Complex Skin Care & Hair Loss Care Device ]
(Removal of fine wrinkles, pore minimizer, whitening, skin regeneration, skin lifting, skin
texture improvement, acne improvement, hair loss care)
[ Product Contents ]
Size:32x29x42cm
Included items: Main body, Adapter, Eye shield
YouTube video URL
Korean
http://youtu.be/x2fpernxHqY
English
http://youtu.be/xwxVF0UKRqQ

Chinese
http://youtu.be/a6sLDklGZZc